The 9 Best Things That Happened at Take on Me Last Year
 The 9 best things that happened at Take On Me last year that we hope to see again this year.
Ballistic Whistle in a Tutu doing a backwards dance jam
Because everyone dreams of telling their coach to get on track and stop telling us what to do. We can only hope Brawling's new bench coach Kev Scott will be put in a tutu too!
Rogue Runner doing the worm as part of a dance jam!
Ever the show pony, did we really expect anything less than that from Rogue when she had the opportunity to combine two of her favourite things: jamming and dancing. We hear she's been secretly practicing some new moves for this year…
All the colourful leggings.
Cambridge Rollerbillies were the true fashion icons of the day. Will teams bring all the shiny glittery leggings to the track again this year, or will it be all serious bizness in the fight to Take On Brawling?
The terrible shame of getting an FTD.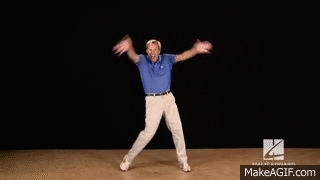 A failure To Dance penalty that is! (Get your head out of the gutter)
Six point grand slams!
Putting extra blockers on track can be the key to holding back those super skilled Brawling jammers, that is until they get out and start scoring extra passes. Will teams dare to play extra blockers this year?
Stef Mainey dancing on the jam line in a Tutu.
I mean look how happy she is (my bet is on Brawling captain Katie Hellvetica Black taking the new reign from Stef as Grumpy Cat turned dancing queen).
The bench team that was clever enough to buy their own twists.
Don't rely on the audience to help you win those jams. Have a stash of twist slips on the bench and literally make the rules up as you go along to rig the game in your favour.
The Clockwise jam where everyone forgot how to play roller derby.
Turns out even one of the best teams in the world get confused when they get told to jam IN THE OTHER DIRECTION.
Pretty much every dance jam ever.
We hear WFTDA are considering a rule change for the 2018 rule set to enforce dancing in all jams. That's how great they are.
Be a part of all of the fun, dancing and rigging of the game to help teams Take On Brawling. Tickets available on the door. See Facebook for more details http://www.facebook.com/events/804306149739279/?ti=icl 
Photo credits: Paul Delooze